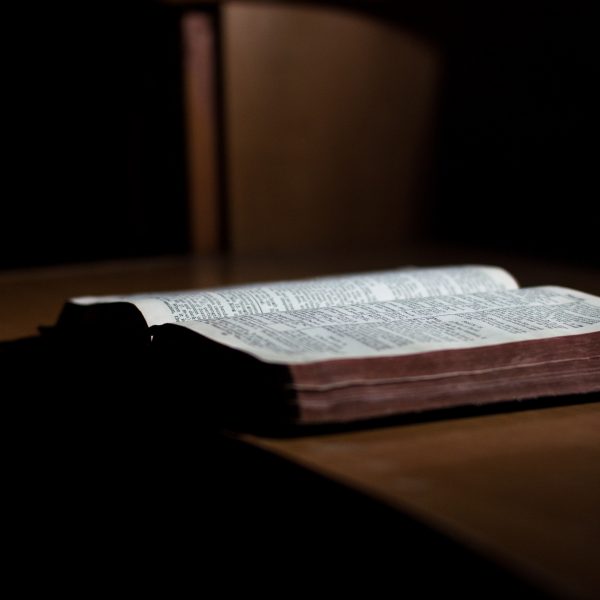 Because of Who He Is
Gen 1:1
In the beginning God created the Heaven and he earth.
Colossians 1:13
Who hath delivered us from the power of darkness, and hath translated us into the kingdom of his dear Son:
Colossians 1:14-16
14 in whom we have redemption through his blood, even the forgiveness of sins: 15 who is the image of the invisible God, the firstborn of every creature: 16 for by him were all things created, that are in heaven, and that are in earth, visible and invisible, whether they be thrones, or dominions, or principalities, or powers: all things were created by him, and for him:
Colossians 1:17-19
17 and he is before all things, and by him all things consist. 18 And he is the head of the body, the church: who is the beginning, the firstborn from the dead; that in all things he might have the preeminence. 19 For it pleased the Father that in him should all fullness dwell;
The Father Acknowledges the Son as being God
Psalm 110:1
The Lord said unto my Lord, Sit thou at my right hand
Psalm 110:1 Amp
1 The Lord (God) says to my Lord (the Messiah), Sit at My right hand, until I make Your adversaries Your footstool.
Bible Introduces Jesus to the World as God
Isaiah 7:14
Therefore the Lord himself shall give you a sign; Behold, a virgin shall conceive, and bear a son, and shall call his name Immanuel.
Matthew 1:23
Behold, a virgin shall be with child, and shall bring forth a son, and they shall call his name Emmanuel, which being interpreted is, God with us.
1Timothy 3:16
16 And without controversy great is the mystery of godliness: God was manifest in the flesh, justified in the Spirit, seen of angels, preached unto the Gentiles, believed on in the world, received up into glory.
What Jesus Said About Himself
Mark 14:55-64
55 And the chief priests and all the council sought for witness against Jesus to put him to death; and found none. 56 For many bare false witness against him, but their witness agreed not together. 57 And there arose certain, and bare false witness against him, saying, 58 We heard him say, I will destroy this temple that is made with hands, and within three days I will build another made without hands. 59 But neither so did their witness agree together. 60 And the high priest stood up in the midst, and asked Jesus, saying, Answerest thou nothing? what is it which these witness against thee? 61 But he held his peace, and answered nothing. Again the high priest asked him, and said unto him, Art thou the Christ, the Son of the Blessed? 62 And Jesus said, I am: and ye shall see the Son of man sitting on the right hand of power, and coming in the clouds of heaven. 63 Then the high priest rent his clothes, and saith, What need we any further witnesses? 64 Ye have heard the blasphemy: what think ye? And they all condemned him to be guilty of death.
What Jesus Laid Aside
Philippians 2:5-8
5 Let this mind be in you, which was also in Christ Jesus: 6 who, being in the form of God, thought it not robbery to be equal with God: 7 but made himself of no reputation, and took upon him the form of a servant, and was made in the likeness of men: 8 and being found in fashion as a man, he humbled himself, and became obedient unto death, even the death of the cross.
What Jesus Does Today
Hebrew 7:25
Wherefore he is able also to save them to the uttermost that come unto God by him, seeing he ever liveth to make intercession for them.