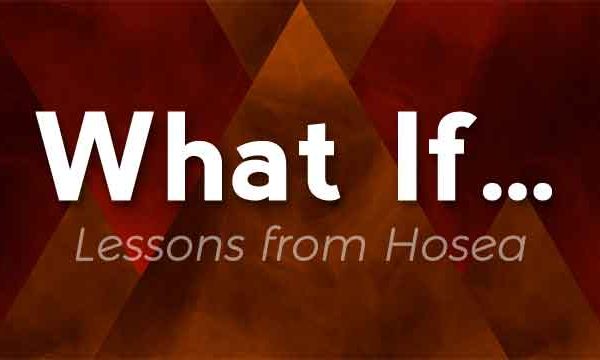 1. SHE IS MARRIED TO A PROPHET
Hosea 1:2-3
2 The beginning of the word of the Lord by Hosea. And the Lord said to Hosea, Go, take unto thee a wife of whoredoms and children of whoredoms: for the land hath committed great whoredom, departing from the Lord.

3 So he went and took Gomer the daughter of Diblaim; which conceived, and bare him a son.
2. SHE HAS MISGUIDED PRIORITIES
Hosea 2:1-2a
Say ye unto your brethren, Ammi; and to your sisters, Ruhamah.
2 Plead with your mother, plead: for she is not my wife, neither am I her husband: let her therefore put away her whoredoms out of her sight,
Hosea 2:4-5a
And I will not have mercy upon her children;for they be the children of whoredoms.
5 For their mother hath played the harlot: she that conceived them hath done shamefully: she said, I will go after MY lovers, that give ME my bread and MY water MY wool and MY flax, MINE oil and MY drink.
3. SHE MIMIC'S PAGANISM
Hosea 2:2
let her therefore put away her whoredoms out of her sight, and her adulteries from between her breasts;
Hosea 2:2 Amp
"Contend with your mother (nation); contend, For she is not my wife and I am not her husband; And have her remove her [marks of] prostitution from her face and her adultery from between her breasts
Hosea 3:1b
…who looked  to other gods and love flagons of wine. 
Hosea 3:b AMP
love the raisin cakes [used in the feasts in pagan worship]."
Song of Solomon  2:4-5 Amp
"He has brought me to his banqueting place, And his banner over me is love [waving overhead to protect and comfort me]. 5 "Sustain me with raisin cakes, Refresh me with apple,, because I am sick with love.
Song of Solomon 2:6
His left hand is under my head, and his right hand doth embrace me.
4. SHE MISHANDLES HER PAST
James 1:21
21 Wherefore lay apart all filthiness and superfluity of naughtiness, and receive with meekness the engrafted word, which is able to save your souls.
5. SHE'S MANIPULATED BY HER PIMP
Hosea 2:8
For she did not know that I gave her corn, and wine, and oil, and multiplied her silver and gold, which they prepared for Baal.