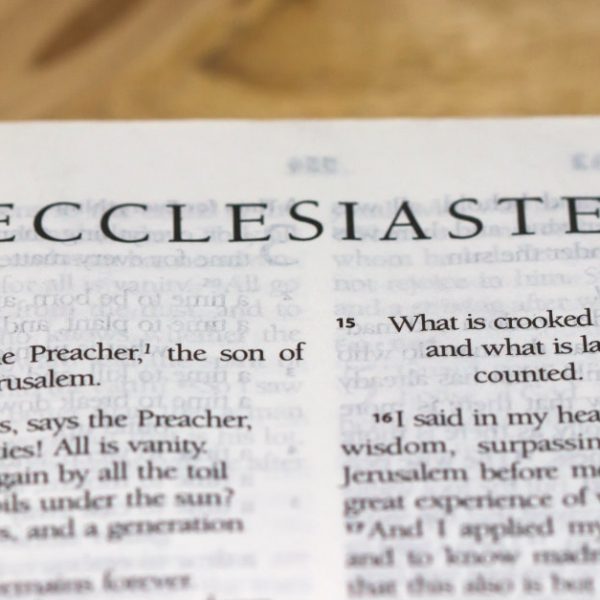 How Solomon Started With The Lord
1 Kings 3:1
And Solomon loved the Lord, walking in the statutes of David his father:
Solomon is Gracious     
 1 Kings 3:7
7 And now, O Lord my God, thou hast made thy servant king instead of David my father: and I am but a little child: I know not how to go out or come in.
Solomon is Genuine
1 Kings 3:9
9 Give therefore thy servant an understanding heart to judge thy people, that I may discern between good and bad: for who is able to judge this thy so great a people?
1 Kings 3:10
And the speech pleased the Lord, that Solomon had asked this thing.
Solomon is Gifted               
 1 Kings 3:11-12
11 And God said unto him, Because thou hast asked this thing, and hast not asked for thyself long life; neither hast asked riches for thyself, nor hast asked the life of thine enemies; but hast asked for thyself understanding to discern judgment; 12 behold, I have done according to thy words: lo, I have given thee a wise and an understanding heart; so that there was none like thee before thee, neither after thee shall any arise like unto thee.
How Solomon Succeeded In Life
Solomon is Generous
1 Kings 3:13
13 And I have also given thee that which thou hast not asked, both riches, and honor: so that there shall not be any among the kings like unto thee all thy days.
1 Kings 10:23 MSG
23 King Solomon was wiser and richer than all the kings of the earth—he surpassed them all. People came from all over the world to be with Solomon and drink in the wisdom God had given him.
How Solomon Searched Throughout His Life
 Ecclesiastes 1:12
12 I the Preacher was king over Israel in Jerusalem. 13 And I gave my heart to seek and search out by wisdom concerning all things that are done under heaven:

Ecclesiastes 1:14-15
14 I have seen all the works that are done under the sun; and, behold, all is vanity and vexation of spirit. 15 That which is crooked cannot be made straight: and that which is wanting cannot be numbered.  

Ecclesiastes 1:17-18
17 And I gave my heart to know wisdom, and to know madness and folly: I perceived that this also is vexation of spirit. 18 For in much wisdom is much grief: and he that increaseth knowledge increaseth sorrow.
How Solomon Struggled During Life

1 Kings 11:1
But King Solomon loved many strange women, together with the daughter of Pharaoh, women of the Moabites, Ammonites, Edomites, Zidonians, and Hittites;

1 Kings 11:1
But King Solomon loved many strange women, together with the daughter of Pharaoh, women of the Moabites, Ammonites, Edomites, Zidonians, and Hittites;

1 Kings 11:2-3
2 of the nations concerning which the Lord said unto the children of Israel, Ye shall not go in to them, neither shall they come in unto you: for surely they will turn away your heart after their gods: Solomon clave unto these in love. 3 And he had seven hundred wives, princesses, and three hundred concubines: and his wives turned away his heart.

Our 3 Primary Enemies
The World           Availability of Sin
The Flesh             Vulnerability to Sin
The Devil             Opportunity to Sin 
Our 3 Primary Enticements
 1 John 2:15-16
15 Love not the world, neither the things that are in the world.  If any man love the world, the love of the Father is not in him. 16 For all that is in the world, the lust of the flesh, and the lust of the eyes, and the pride of life, is not of the Father, but is of the world.
How Solomon Summarized His Life
Ecclesiastes 1:2
2 Vanity of vanities, saith the Preacher, vanity of vanities; all is vanity.