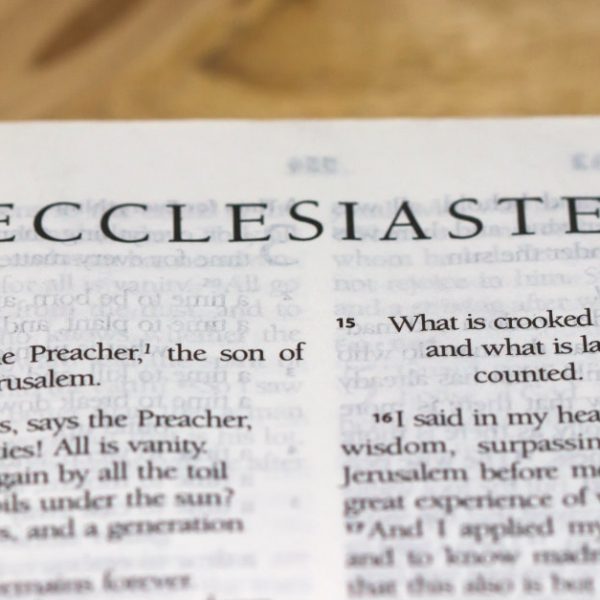 Ecclesiastes 3:1
To EVERYTHING there is a season, and a time to every purpose under the heaven:
Season      appointed or set time
Time          experience, occurrence, event 
Purpose    delight, acceptable, good-pleasure
Ecclesiastes 3:1-8
A time to be born, and a time to die; a time to plant, and a time to pluck up that which is planted; A time to kill, and a time to heal; a time to break down, and a time to build up;  a time to weep, and a time to laugh; a time to mourn, and a time to dance; a time to cast away stones, and a time to gather stones together; a time to embrace, and a time to refrain from embracing; a time to get, and a time to lose; a time to keep, and a time to cast away; a time to rend, and a time to sew; a time to keep silence, and a time to speak; 8 a time to love, and a time to hate; a time of war, and a time of peace.
 Solomon LOOKS UP – (God Controls Time)
Birth and Death
Planting and Plucking
Killing and Healing
Casting away and Gathering together
Embracing and Refraining
Getting and Losing
Tearing and Mending
Loving and Hating
War and Peace


Solomon LOOK'S WITHIN – (God is the Creator of Time)

The Time of our Life is a Gift from God
Ecclesiastes 3:9-11a, 13
What profit hath he that worked in that wherein he labored?  I have seen the travail, which God hath given to the sons of men to be exercised in it. He hath made everything beautiful in his time: And also that every man should eat and drink, and enjoy the good of all his labour, it is the gift of God
The Time of our Life has Eternal Implications
Ecclesiastes 3:11
11 He hath made everything beautiful in his time: also he hath set the world in their heart, so that no man can find out the work that God maketh from the beginning to the end.
Ecclesiastes 3:12 AMP
He has made everything beautiful in its time. He has also set eternity in the human heart; yet no one can fathom what God has done from beginning to end.
The Time of Our Life is to be enjoyed NOW
Solomon LOOKS OUT – God is the Commander of Time
Ecclesiastes 3:14
I know that, whatsoever God doeth, it shall be forever: nothing can be put to it, nor any thing taken from it: and God doeth it, that men should fear before him.
Ecclesiastes 3:15-17
15 That which hath been is now; and that which is to be hath already been; and God requires that which is past.16 And moreover I saw under the sun the place of judgment, that wickedness was there; and the place of righteousness, that iniquity was there. 17 I said in mine heart, God shall judge the righteous and the wicked: for there is a time there for every purpose and for every work.
Ecclesiastes 3:22
Wherefore I perceive that there is nothing better,
than that a man should rejoice in his own works;
for that is his portion:
for who shall bring him to see what shall be after him?