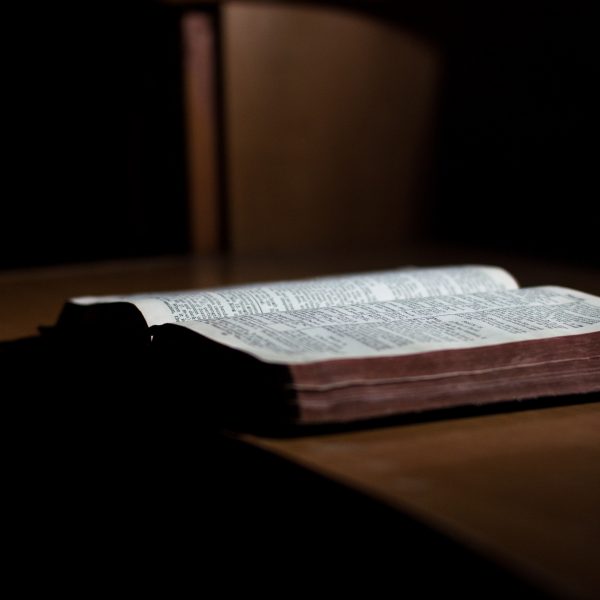 Matthew 4:1-11
Then Jesus was led up by the Spirit into the wilderness to be tempted by the devil.  And when He had fasted forty days and forty nights, afterward He was hungry. Now when the tempter came to Him, he said, "If You are the Son of God, command that these stones become bread."  But He answered and said, "It is written, 'Man shall not live by bread alone, but by every word that proceeds from the mouth of God.'"  Then the devil took Him up into the holy city, set Him on the pinnacle of the temple, and said to Him, "If You are the Son of God, throw Yourself down. For it is written:  'He shall give His angels charge over you,' and, 'In their hands they shall bear you up.  Lest you dash your foot against a stone.'"  Jesus said to him, "It is written again, 'You shall not tempt the LORD your God.'"  Again the devil took Him up on an exceedingly high mountain, and showed Him all the kingdoms of the world and their glory.  And he said to Him, "All these things I give You if You will fall down and worship me."  Then Jesus said to him, "Away with you, Satan!  For it is written, 'You shall worship the LORD your God, and Him only you shall serve.'"
Three Categories of Temptation
 Provision
 Matthew 6:33
But seek first the kingdom of God and His righteousness, and all these things shall be added to you.
Philippians 4:19
And my God shall supply all your need according to His riches in glory by Christ Jesus.
Matthew 24:35
Heaven and earth will pass away, but My words will by no means pass away.
Protection
Luke 1:80
So the child grew and became strong in spirit, and was in the deserts till the day of his manifestation to Israel.
Luke 2:40
And the Child grew and became strong in spirit, filled with wisdom; and the grace of God was upon Him.
Luke 2:46
Now so it was that after three days they found Him in the temple, sitting in the midst of the teachers, both listening to them and asking them questions.
Luke 2:52
And Jesus increased in wisdom and stature, and in favor with God and men.
127:1
Unless the LORD builds the house, They labor in vain who build it;  Unless the LORD guards the city, the watchman stays awake in vain.
Isaiah 52:12
For you shall not go out with haste, Nor go by flight; For the LORD will go before you, And the God of Israel will be your rear guard.
1 Thessalonians 3:3
…that no one should be shaken by these afflictions; for you yourselves know that we are appointed to this.
 Power