Our History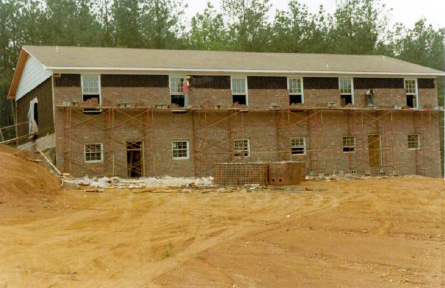 Grace Baptist Church came together as a body of believers on July 12, 1976 in Childersburg, Alabama. Services were first held in the home of Gwin Coffey. We later moved to the National Guard Armory and then to the City Recreation Building. At this time plans began to form for a new facility to house the services for the seventy plus member congregation.
A parcel of 2.5 acres of land on Lucy Finn Road, which was later named 15th street, was donated by Mr and Mrs Chris Young as a building site. Construction began soon and on October 6, 1978 Pastor Tom Stewart led the members in their first service in the basement of the new building.
Construction of the building was performed almost entirely by the members. The Lord added to the church and baptisms were held in Talladega Creek. The first worship service was held in the completed sanctuary in February of 1980 with Pastor Tony Lees. Dr. Alden Gannett, President of Southeastern Bible College, gave the dedication message.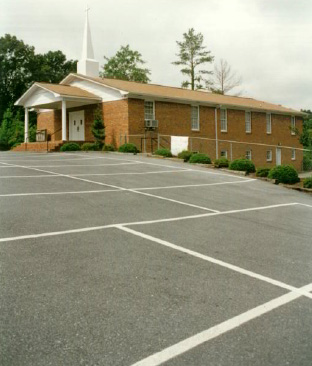 Southeastern Bible College introduced to Grace Baptist Church the heart for missions and winning the lost through giving towards missions. Grace began supporting several mission families and organizations. This continues today with 20+ mission organizations sharing the Gospel throughout the world with funding from the financial support of Grace Baptist Church.
Pastor Tony Lees was called to the mission field in 1988. Wayne Atchison was named pastor. Just over a year later, he left to pursue private business commitments. In the interim periods Grace was led by its Elders and several faculty members from Southeastern Bible College.
During the 1980's the church voted to become an unaffiliated Baptist Church. After retiring all debt, the church called Frank Thompson as Pastor. He began serving in November, 1990 to present.
After purchasing the additional adjacent property on 15th Street, Grace began a building project for the current 400 seat Sanctuary and Fellowship area which was completed in the winter of 1996.
Construction for additional parking began on March 14th 2016.  We are so excited to see the progress and look forward to this project being completed.
We continue to see Grace Baptist Church growing spiritually and physically. We are steadily out-growing our current space. We have just announced plans to expand our educational and nursery facilities. More information on that coming soon.